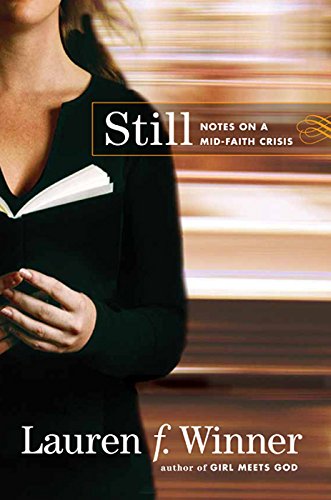 This summer I read Lauren Winner's memoir Still: Notes on a Mid-Faith Crisis. It was recommended by a friend who understands that midlife hits different when you've already been asking questions for twenty years. If you ever read my original blog, you understand that I started "deconstructing" (#DefineItHoweverYouWantTo) (#Dont@Me) long before it was cool.
Still is a chronicle of a year or two in Winner's life when she was divorcing her husband and searching for God. At the three-quarter mark, she finds herself in church and hears God say to her, "You can stay here now." She takes this to mean God is telling her she can be at peace in her worship and in her life, and it's one of several turning points in her walk out of that spiritual desert.
I am always skeptical when people say they have heard God speak, but I trust it more when the reported message involves sacrifice or stoicism. Perhaps this reflects my understanding of God, but it is also a comment on four decades in the evangelical church, which tends to platform a lot of people who claim their platform is God's will. As Susan B. Anthony famously said, "I distrust those people who know so well what God wants them to do, because I notice it always coincides with their own desires."
So I tend to believe Winner's account of her encounter with God, partly because it sounds like the God we meet in scripture ("Here's some comfort. Also, keep plodding") and partly because it's similar to my own experience. I have heard from God exactly one time.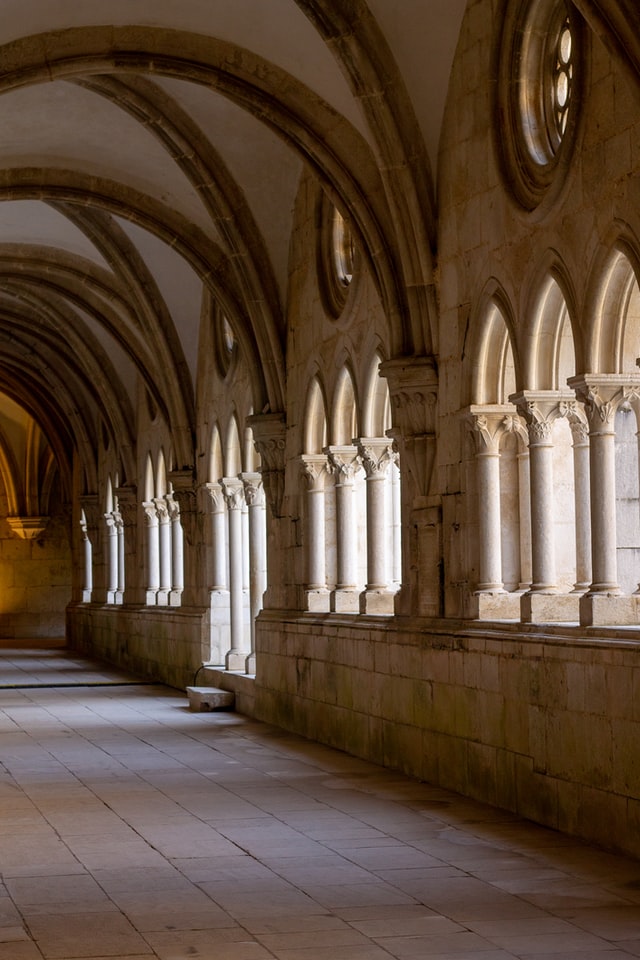 The week after my 40th birthday, I took myself off to a Benedictine monastery in Morristown, New Jersey for a short personal retreat.
Before I left I read John 15:
I am the true vine, and my Father is the gardener. He cuts off every branch in me that bears no fruit, while every branch that does bear fruit he prunes so that it will be even more fruitful. You are already clean because of the word I have spoken to you. Remain in me, as I also remain in you. No branch can bear fruit by itself; it must remain in the vine. Neither can you bear fruit unless you remain in me.
On the way there I listened to Andrew Peterson, because any drive longer than an hour means I'll be listening to Andrew Peterson. The Sower's Song came on:
Oh God, I am furrowed like the field
Torn open like the dirt
And I know that to be healed
That I must be broken first
I am aching for the yield
That You will harvest from this hurt
Abide in me
Let these branches bear You fruit
Abide in me, Lord
As I abide in You
At lunch the second day I talked to one of the monks, who as a Benedictine had taken a vow of stability. He somewhat regretted his promise to stay in that monastic community for the rest of his life and thought he'd be happier serving a local parish. What does one say to a monk who dislikes what he once felt called to? Does it say more about the priest or about our notion of calling?
I listened to Father Joe's words in the homily before I drove home:
"All suffering, all pain, all emptiness, all disappointment is seed: sow it in God and he will, finally, bring a crop of joy from it."
And I sang along to the final song of the liturgy, that was based on John 15 just in case I still hadn't gotten it. But I had. I could not escape God's answer to my earnest prayers for guidance as I entered the second half of my life, that for me this was a time for tearing up ground, a time for planting, and a time for pruning. It was also perhaps a time to be grateful that I had choices, even if I felt unsure what to choose.
The message was clear: Abide. Here's some comfort, and keep plodding.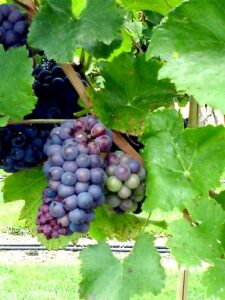 In Still, Winner shares her revelation from God and also acknowledges we can't always expect this guidance, or really anything beyond the word and Word already given. She writes, "This feeling of loss is really a way of noting, and mourning, God's hiddenness. This is the loss you name when you ask why God does not answer your prayers. It is the loss entailed when you realize that Jesus is more mysterious and more inscrutable than you had at first understood." My retreat was memorable, but I don't expect to hear personally from God again. I am not special, I am certainly not entitled, and I suspect God agrees with me that maybe we'd all be glad if I made a bit more effort to follow what I already know instead of clamoring for another customized message.
But while I may never get a second epiphany, God keeps reminding me of the first, and I choose to see this as a grace. At Andrew Peterson's concert in Knoxville a few months ago, he ended with The Sower's Song. As we walked out of the gymnatorium after the encore I saw a wooden sign by the door that said simply, "Abide." I chuckled a bit. I thought of my monk friend in Morristown, wrapped my coat around me, and plodded out to the car.