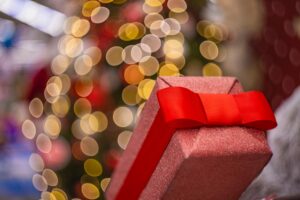 Last week, Oprah released her annual list of "favorite things." Since 2002, just in time for the holidays, the media queen has shared lists of clothing, food, gadgets, books, and household items she especially likes. This year's list is "presented by Amazon" and, unsurprisingly, includes Amazon links where fans can purchase their own Tory Burch boots ($228), air purifiers ($760), and gourmet mustard ($35).
Oprah's list gets the most attention each November, but many social media influencers and magazines share their own lists of gift ideas and best purchases, also with convenient "buy now!" buttons for each item and, one should assume, arrangements to receive a kickback from the merchant. This year the lists are hitting our social media feeds earlier than usual, to allow eager shoppers plenty of time to make Christmas happen despite the dreaded supply chain delays.
Also last week, I found myself in a conversation about career paths and roads not taken. Some friends jokingly said I used to be the Oprah of the Restoration Movement, the tribe of churches in which I was raised and in which I have spent most of my career. I am not sure how to interpret this comment other than that, like Oprah, I often used to find myself in rooms full of powerful white men and I am pushy about sharing the books I like.
But I thought, why stop the comparison there? If anyone can now share holiday shopping recommendations, why not me? So here are some of my favorite things—and I won't make a dime if you buy one.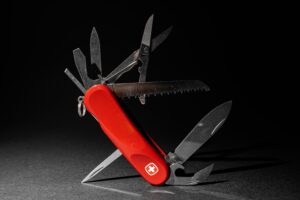 Scissors – You heard it here first: the secret of life is having scissors in every room. The little set in my Swiss Army knife is especially good for opening bags of chocolate chips so you can binge eat handfuls of them at 11 p.m. when you should just go to bed, or for trimming carpet fragments after your dog destroys the living room rug you spent months searching for and hundreds of dollars buying, or for stabbing your stepson who was dog-sitting when it happened. I like a product with multiple uses.
A 3XL Cincinnati Christian University t-shirt for ultimate comfort while eating said chocolate and watching Parks and Rec for the fifteenth time. Note: this item may be difficult to find.
A Bible and daily prayer book – I believe that a poor, average-looking Jewish man who lived 2,000 years ago is actually God in the flesh and the King of everything, and that he came back from the dead to launch his kingdom into the world, and that he will one day return to rule over a new heaven and a new earth. I mean, it's not as plausible as John F. Kennedy and JKF Jr. returning from the dead to appear on Dealey Plaza and inaugurate Trump as president, but…..
Lipstick from theBalm in Sincere and Pacifica highlighter – You just read half of my beauty routine.
My 2006 Toyota Corolla which has been paid off for twelve years and keeps on plugging. #DrivingTheDream
A $16 Bluetooth FM transmitter that allows me to play podcasts and music while I drive the DreamMobile.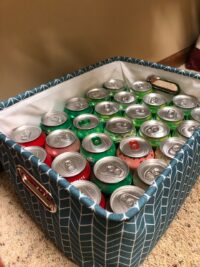 These fabric storage bins from Walmart. I may be basic, but doesn't my generic lime seltzer look nice?
Custom face socks – Miles had the same roommate all four years of college, so for their senior year, to commemorate the bromance, I got Miles socks with Elijah's face all over them. Three weeks later, Elijah showed up in my office asking for a pair with Miles's face. I am glad when I can serve the youth.
Aldi candles – No seriously. These are beautiful and most cost less than $6. Wrap a few of these up and you have a classy gift for almost anyone, except for my staff member Jameson who recoils violently every time I burn "Balsam Fir" in my office.
Bento lunch box containers – This year I committed to "no carbs until dinner" and these make it easy to pack sad, depressing lunches of salad and cheese cubes.
The Invisibelt – Keep your pants up without a Texas-sized belt buckle interrupting that slim waistline you've stopped eating carbs for.
An air purifier – These do not work to make your living room smell any less like a Siberian Husky, but they make you feel good about trying.
A library card – If you don't have a library card you're using often, I don't know what else to tell you about your life.
This shower curtain – We have a llama-themed bathroom and I have 0% regrets.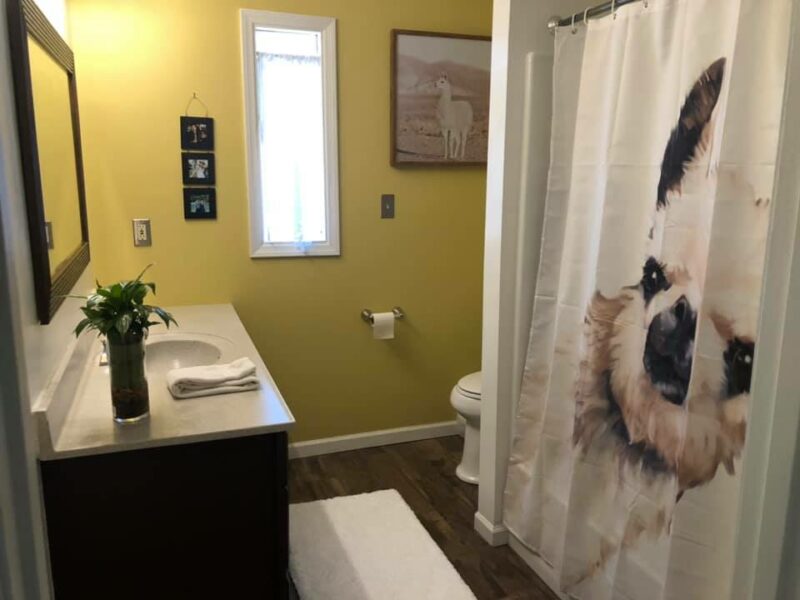 And finally, a weighted blanket. I now take this with me on all trips that don't involve an airplane, and I now require this PLUS earplugs PLUS an eye mask to sleep well. Listen, when you are a diva influencer like me and Oprah, good sleep is important.
What are your favorite things right now?